Fremont has become an oasis of Seattle technology companies. In fact, it's been called the "Silicon Canal." Here's a list of tech companies in the neighborhood, and if we're missing one, please email us at tips@fremontuniverse.com.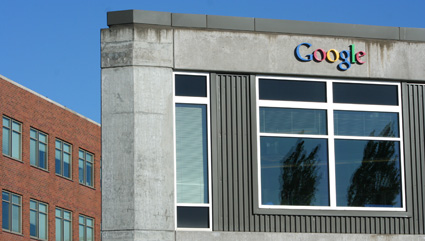 Google
501 N. 34th St.
One of Seattle's two Google offices, the Fremont campus features all the perks, including kayaks for a quick paddle on the Ship Canal.
Adobe
801 N. 34th St.
The largest technology presence in Fremont, Adobe has around 500 employees working in the neighborhood.
Getty Images
601 N. 34th St.
The photo and imaging technology giant, Getty Images employs a few hundred staffers at its Fremont headquarters.
AdReady
936 N. 34th St.
The quickly-growing AdReady provides software that allows businesses to build their own display ads and traffic them online.
Tableau Software
400 N. 34th St., Suite 200
Tableau creates software that presents data in visually-compelling displays.
Blue Flavor
920 N. 34th St., Suite 300
Blue Flavor is a design and development company for web and mobile.
Graphiti
421 N. 36th St.
Graphiti Associates is a brand identity, design and development firm.
Impinj
701 N. 34th St., Suite 300
Impinj creates radio frequency identification (RFID) devices.
Netmotion Wireless
701 N 34th St.
Netmotion provides VPN solutions for mobile workers.
FIZX
3518 Fremont Ave. #102
FIZX installs WiFi hotspots at businesses and apartments.
Serials Solutions
501 N 34th St # 400
Founded by a librarian, Serials Solutions offers e-resource access and management services for more than 3,000 libraries.
Übermind, Inc.
118 N. 36th St.
Custom enterprise solutions for businesses.
Brightdream Creative
Brightdream is a web design and development company.
ContactPro
206 N 39th
ContactPro offers email marketing solutions.