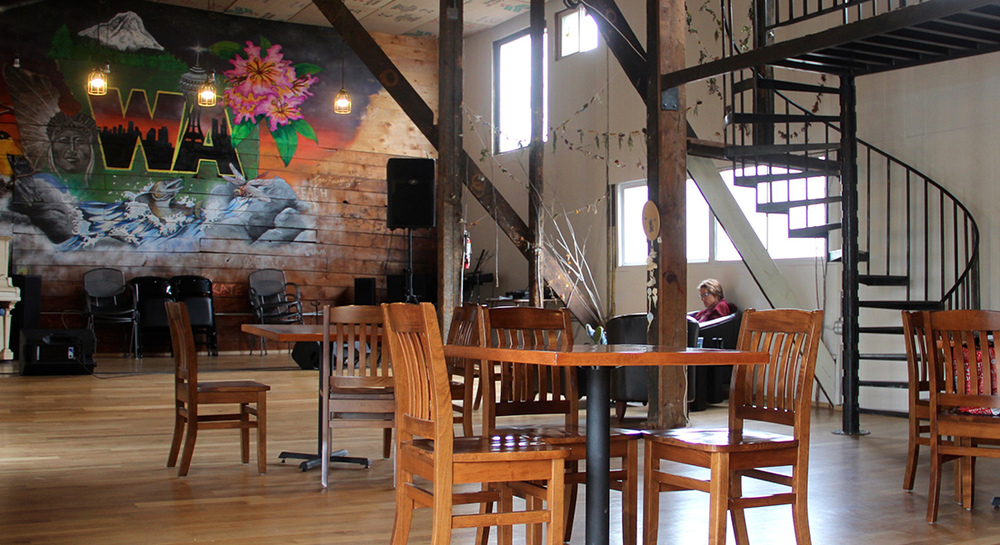 When was the last time you stopped by Stone Way Cafe, the little black building spilling with people day and night? It's the one that's been there for ages, way before all the development and awesome new eateries popped up over the past couple of years. Stone Way Cafe used to be pretty much on its own there, known as a great little place for breakfast amongst the strip of electric companies, lumber and paint stores, etc. Like most of Stone Way, it's evolved, but has stayed surprisingly close to its earthy-hippie roots. That includes its commitment to local food, art and music – and to its Thursday open-mic nights. The stage is cozy, sound system professional, and a steady stream of acoustic artists sing their hearts out from about 7 – 11 p.m, every single Thursday.
Anyone can participate; just sign up by 6:45 and wait for your time. Slots do fill up pretty quickly, so show up as early as you can. It's a very low-key thing, but popular with Fremont locals sipping beer, cider, wine and espresso drinks (hot tip: the spicy Mexican mocha).
No cover charge, and kids are more than welcome. Pop in and support your local Seattle musicians, poets and artists!