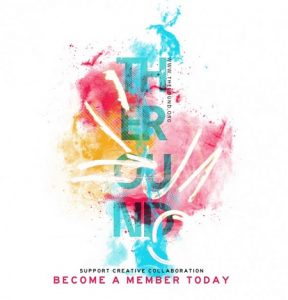 The Round is a monthly event held on 2nd Tuesdays at the Fremont Abbey in Seattle. Founded by Nathan Marion in 2005, the Seattle edition has occurred for 122 months in a row (as of July, 2015) and is mostly volunteer powered.  The Round has or is also happening at various times in other cities like Spokane WA, Portland OR, Tacoma WA, Anacortes WA, Whidbey Island WA, Austin TX, Lebanon PA, Vashon Island WA, and more.
All profits go to support local artists and up & coming developing acts are often paired up with more established singers or poets.
This curated event brings together 3 different songwriters often with some backing musicians who collaborate live onstage while performing their own songs in turn. A slam poet or two also perform in between each "round" of songs and live painters/visual artists are creating on the side. The audience is always very close to the low stage, if any stage is used. The show turns out to be a unique experience each time and songwriters are only allowed to perform once a year (per city) to help keep things fresh.
 TICKETS: $8 advance, $10 door Purchase here.  Doors at 7pm, show from 8-10:30pm. All ages, mostly seated PG13 event, ADA accessible BAR w/ID Abbey Arts is a nonprofit curating welcoming arts & cultural experiences for people of all ages & incomes.
Kids 10 and under are free to most events.