Crisis Clinic, a non-profit organization based in Seattle that "connects people in physical, emotional and financial crisis to services that will be of help" is seeking volunteers for several programs. Since 1964 when community members came together to provide support for those in crisis, Crisis Clinic has grown and evolved to serve youth and adults in Seattle-King County, WA including King County 2-1-1.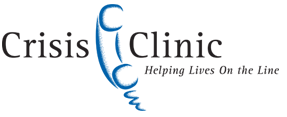 Crisis Clinic offers telephone-based crisis intervention and information and referrals to community services for youth and adults in Seattle-King County, WA. We offer emotional support to those in crisis or considering suicide through our 24-Hour Crisis Line. For youth we offer Teen Link, a teen answered help line. King County 2-1-1 offers information and referrals to community services based on our database of more than 5,000 services. The Washington Recovery Help Line is a state wide service offering emotional support and linkage to substance abuse, problem gambling and mental health services to anyone in Washington State. Our Washington Warm Line is a peer-answered help line for people living with mental illness.

Crisis Clinic serves as a lifeline for over 250,000 individuals and families in crisis each year. Join our caring, compassionate community of volunteers by helping:

Answer calls on the 24-Hour Crisis Line, WA Recovery Help Line, or WA Warm Line
Respond online via Crisis Chat
Supervise youth volunteers with Teen Link
Make quality assurance calls for King County 2-1-1

To hear more from our volunteers, you can watch our short video on Vimeo: "Crisis Clinic: 50 Years Helping Lives on the Line."

Volunteer benefits include:

The opportunity to truly make a difference and help save lives
Professional training and supervision
Variety of schedules to meet your needs
Convenient Northgate location with free parking and close proximity to public transit
Caring community of Crisis Clinic staff and volunteers to support you!

To learn more, please call Crisis Clinic at (206) 461-3210 ext. 697 or visit our Volunteer page online at: http://www.crisisclinic.org/volunteer.