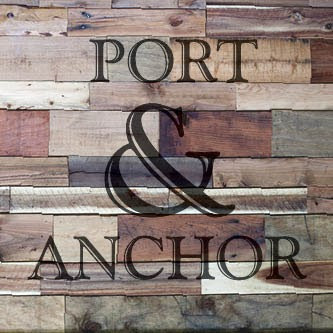 This evening
Port and Anchor
, a neighborhood-focused community center and cafe presents
The Sound, an all-ages open mic night from 7-9pm
. Located at 503 N 50th Street (50th and Dayton) the Port and Anchor is a donation-based program associated with the Emmanuel Church Building. Emmanuel also hosts a community garden, counseling center, men's shelter, and Sunday worship services.
The Sound tonight is open to musicians of all ages and levels, email sign up has closed so participants are asked to arrive at 6:30pm to add your name to the list.
Spots are on a first-come, first-served basis.  Additionally coffee drinks and snacks will be available for purchase at the bar. The Sound is a recurring event, dates are announced through the Port & Anchors Facebook page.
Port and Anchor will also be hosting a Community Game Night next Thursday January 15th from 7-10pm.
More information from Project Coordinator Tamura Turney:
Port & Anchor would like to invite all our neighbors to a free community game night.  Bring your friends, your competitive spirit and a game to enjoy with others on January 15th.  Games will be available and you can purchase drinks and snacks at the coffee bar throughout the evening.  For more information, contact Kirby White at kirbyw@emmanuelphinneyridge.org or visit the Port & Anchor Facebook page
Contact Port and Anchor for more information about upcoming events one of several ways:
Facebook: www.facebook.com/portandanchor
In Person: Visit Port and Anchor from 8am to 2pm