With Paseo's dramatic closure dominating local food news the past couple of weeks the two newest restaurants in Fremont may have gone overlooked…
Comings: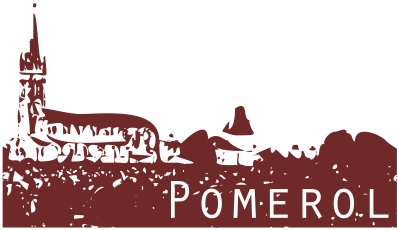 On N 36th Street across from the George and Dragon Pub, Pomerol offers dinner seven nights a week with northwest ingredients prepared in the French style. Pomerol has a wood fire grill, patio space for warmer weather, and a wine list including French and West Coast vineyards.
Since opening this summer Pomerol has been recognized by a variety of food publications including Zagat, Seattle Met, and Seattle Eater. The unique IPA Berry Sorbet has attracted a fair share of attention as well. Reservations can be made over the phone or online. For more information about upcoming events and the latest press coverage visit the Pomerol Facebook Page.
Farther west after N 36 Street becomes Leary Way NW, Tray Kitchen has opened up shop in one of two new restaurant/retail spaces at the former Seattle Tire Service location. Owner Heong Soon Park also has two popular restaurants in downtown Seattle, this is his first venture in North Seattle. Drawn by the up and coming neighborhood and excited for a new experience Tray Kitchen brings a unique dining experience to a unique part of town.
Opened at the beginning of November, Tray Kitchen currently serves dinner everyday from 5-10pm. The menu offers a unique fusion of Northwest produce, much of it grown on Park's farm in Woodinville and Korean inspired dishes. In addition to unique dishes, food is served in small a la carte portions with a dim sum cart making the rounds providing diners with "of-the-moment" dishes.
Manager John Blechman explains that guests can "spend a little or a lot" but are sure to find it an exciting place to eat with "great variety."  He also recommends trying Tray Kitchen's variety of natural or biodynamic wines. To go with offering a variety of small plates the restaurant also offers 1/2 glass wine pairings, 4 tastings for $25.
Beginning in September brunch will also be available on Saturday and Sundays. Happy Hour is all day on Sundays and Mondays at the bar and everyday until 6:30pm. Tray Kitchen accepts online reservations and tasty posts on Facebook.
Goings:
As of October 1st Old School Frozen Custard closed their Fremont location on N 34th Street. The Capitol Hill location remains open on Pike Street. Packaged pints are also available through partner stores throughout the Puget Sound region.
Paseo's is closed (in case you hadn't heard). The sandwich phenomenon has now become a local news phenomenon. Following the closure Paseo filed for bankruptcy and most recently a Kickstarter campaign to reopen the beloved pink sandwich shops pulled the plug. Read more about the failed Kickstarter campaign here on our sister site My Ballard.
If you notice a new business in Fremont or hear about an upcoming move or closure let us know! Send a tip to tips@fremontuniverse.com because its "Your News, Your Universe!"