Do yourself a favor and hangout in Fremont this weekend! There is more than enough to do and yes, it probably will rain but that can bring out the best in our neighborhood, or at least the most dedicated Fremonsters.
Friday
Happy Hour. If possible one should always attend Happy Hour on a Friday. You made it through the week, you deserve it! And if you don't have a traditional work week someone else you know does so you should celebrate Friday with them. Fremont Universe is currently doing some extensive Happy Hour research, stay tuned for what we find! Let us know what your favorite Fremont happy hour is a tips@fremontuniverse.com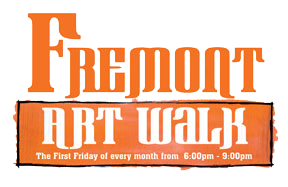 It's that time of the month again! The First Friday Night Art Walk  will be taking place from 6-9pm this evening at more than 9 different venues through out Fremont ranging from the Gallery at the West of Lenin all the way east to Odin's Asgard Tavern on Northlake Way.

In celebration of Wine Month The Barrel Thief will be hosting a tasting of Cedergreen Wine Cellars from 5-7PM "Bthief" will be hosting tastings with several different wineries on each Friday of March so if you can't make it this week fear not, you will get to drink wine soon!

If you get done with work late or want to continue on the merriment after the Art Walk both Nectar and High Dive have live music tonight:

Nectar & The PBJ Present
TIP TO BASE and Buzz Brump
$7adv / $10dos. 8pm doors. 21+
(Funk/Rock)

High Dive Presents
The Good Luck Number (EP Release) w/ Otis Heat and Jones & Fischer
$8 charge. 9:30pm show. 21+
(Indie/Rock)

Would you rather let loose with laughter than live music? Hanging out with someone under-21? Then check out Comedy Sportz! Fremont's newest improv act just moved over from Ballard last month and perform two shows (aka matches) every Friday and Saturday at 8:00pm and 10:00PM. We checked them out last week and had a blast! Read more about Fremont Universe's visit here.
Saturday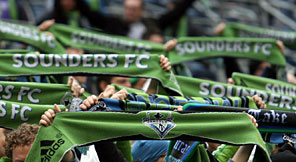 Sounders season has arrived! With the Seahawks donning Super Bowl rings and the Mariners season not set to begin until March 31st even non-soccer fans should take the chance to cheer on a Seattle team. The Sounders have a devout following deeply committed to both their team and their beer. The first MLS game of the season kicks off at noon and broadcasted on NBC Sports Network or you can try one of these fine Fremont establishments:
The Dubliner
3517 Fremont Ave N.
Seattle, WA 98103
Saturday hours: Noon- 2AM
George & Dragon Pub
206 N 36th St
Seattle, WA 98103S
Saturday hours: 11-2AM (Open earlier game days)
Just over in Ballard there is also: The Dray, The Market Arms,  and The Old Pequilar.
Want to sound in the know about soccer? This week's match is against Sporting Kansas City who were the 2013 MLS Cup Champions. They won the game in a series of penalty kicks against Real Salt Lake (Sounders fan's really don't like Real Salt Lake). It was 20 degrees in Kansa City for the game. Oh and the Sounders have a number of new players so it is yet to be seen what kind of team they will be this season. So grab your scarf, drink a few pints and yell along with the fans.
GO SOUNDERS!
Missed out on live music Friday? Ready for round 2? Here's what's playing in Fremont this Saturday:
Nectar presents:
Project Lionheart, The Hooky's, The Approach, and The Turntable Einstein
$6 adv / $8 dos. 8pm. 21+
(Reggae / Hip Hop)
High Dive presents:
Peanuts & Flat Beer EP Release 
Petty P & The Soul Interrogator, Produktive, What Have May, DL, Jae Oh B, News Team, and Rekkez.
Hosted by 20Sicc'em with DJ Scrappy and DJ Eroc
$7 adv/$10 at the door. 9pm show. 21+
(Hip Hop)
Sunday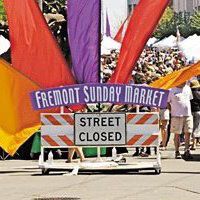 Rain or shine, year round the Fremont Sunday Market is open from 10am-5pm for you to wander through. On rainy days the crowds thin and and it seems wisest to duck into the Fremont Hypermarket which is sheltered inside a parking garage. Want to keep perusing inside? Check out the Fremont Vintage Mall or Atlas Clothing
Still have energy after all these great events in Fremont? Then Sunday night at Nectar might be the ticket!
Nectar presents:
Positive Rising, Valley Green, Mystic Arrows, and The Sindicate
$6 adv / $8 dos. 8pm. 21+
(Reggae / Dub)