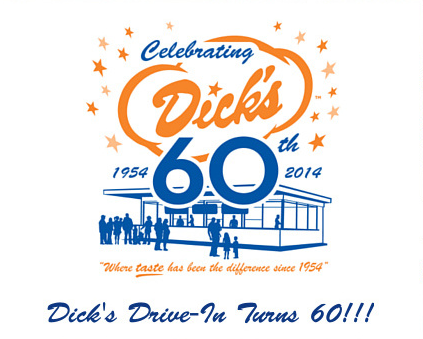 January doesn't just mark the beginning of the new year, it also marks the beginning of Seattle's iconic burger chain Dick's Drive-In. Dick's has fueled Seattleites at its six locations for 60 years now. Think about how many burgers that adds up to!
From Fremont you can easily head on over to original Dick's Drive-In on NE 45th in Wallingford to celebrate with 2-for-1 hamburgers and cheeseburgers from 2-6:30 PM Tuesday January 28th and 10 cent Cokes all day on Friday January 31st.
Care to venture farther a field? The Queen Anne location will have live music on the 31st as well.
Find more information on the Dick's Drive-In website and Facebook.