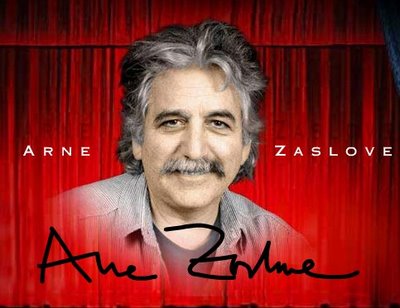 Anyone else watching Portlandia? While the show's namesake gets the brunt of the satire, the Pacific Northwest as a whole is certainly part of the joke. One of the recurring jokes is the abundance of clown colleges and the many locals who enjoy dressing us as clowns.
Well it turns out that's not just a Portland thing. Fremont (and Seattle) folks who want a chance to strap on some clown shoes, paint their face a multitude of colors and learn the finer points of being a true clown will have their chance as well.
The clown doctor is coming to town.
Arne Zaslove is teaching a five-hour Master Class that introduces the "mindset" you need to liberate your inner clown this Saturday, Feb. 26 between 10am and 4pm at OmCulture.
Zaslove's credentials speak for themselves:
Arne has served as a clown doctor for Cirque du Soleil (Kooza, Delirium, Corteo), as Commedia dell' Arte consultant for The Glorious Ones, which had its New York premiere at Lincoln Center (with music and lyrics by Stephen Flaherty and Lynn Ahrens of Ragtime), and for Teatro Zinzanni in Seattle.
The class is $95 at the door or $85 pre-paid. For more information on how to get involved, call 206-920-9084.