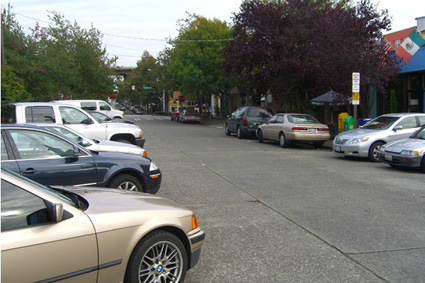 Let's get caught up.
On January 14th, we heard about rising parking rates all around Seattle, including a $0.50/hour hike here in Fremont.
Yesterday, word came down that the City Council wanted to put those rates under review before they went into effect. Rising rates in some neighborhoods might have negative effects on local businesses and they want to conduct their own analysis. Fair enough.
Late yesterday the SDOT came back with their own modified rates after some deliberation. While some of the major traffic neighborhoods downtown will still see their rates climb, a few other neighborhoods are seeing those rate increases go away. Fremont is one of those neighborhoods.
Fremont's parking rates will remain at $1.50/hour rather than rise to $2.00/hour. That keeps Fremont parking rates level with nearby 'hoods Ballard and University District.
I don't know which one of you complained but good work.
The City Council is tentative in its approval of these revised rates since they remain very high in certain neighborhoods. As far as Fremont is concerned, however, it's a win.
Everyone, re-commence parking.