Our avid and observant readers have alerted us to this: The Persimmon Cafe, once a fixture for cozy brunches on the upper part of Fremont Avenue North, is no more. In its place, a restaurant (aptly, let's hope) named Hunger is set to whet appetites and woo new customers at 4256 Fremont Ave. N.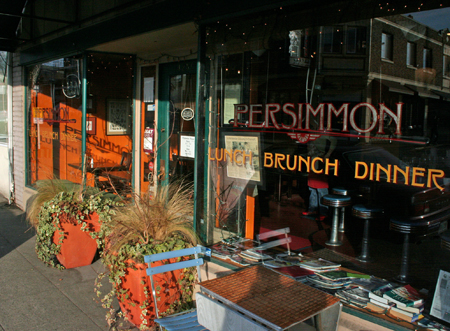 According to Hunger's web site, it's due for a soft opening (friends and family) on July 17, with an open house to the public between 5 p.m. and 6:30 p.m.
There's already a review on Yelp.
Looking at the dinner menu, we'd like to try the "Grilled Chermoula Prawn Bruschetta" or the paella, because there's nothing that says summer like a good paella (sorry we missed the 2nd Annual Seattle Paella Cook-Off at the Treehouse Bar and Grill on Leary Way the other day!).