One of the neighborhood's biggest annual events is sweeping into Fremont this evening. The Fremont Oktoberfest kicks off tonight and goes through the weekend with a long lineup of events and brews. Over 35 breweries will be pouring, including the new neighborhood addition, Fremont Brewery.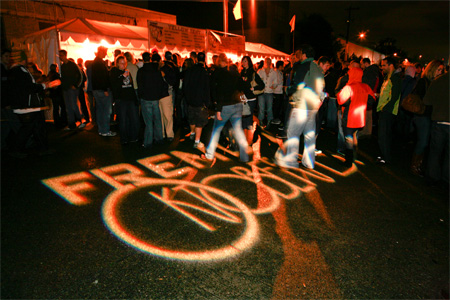 The music begins playing tonight at 7 p.m. on the main stage, which is sponsored by The Simpsons as the show celebrates its 20th anniversary.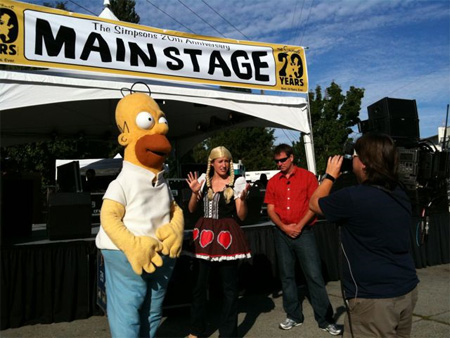 In fact, here's Homer with the Oktoberfest folks this morning on Q13 Morning News. Here's a few of the many events this weekend:


Miss Buxom Contest: Friday at 7 p.m., women dress up in funky German attire and compete to win $1,000 in prizes.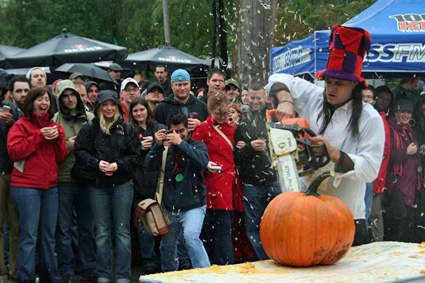 Texas Chainsaw Pumpkin Carving: Watch chainsaw-wielding artists have their way with a pumpkin, Saturday and Sunday, 1 p.m. on the Village Stage (contest) and 2:30 p.m. on the main stage (exhibition). More details here, and take a look at our photos from last year.
Comedy Show: On Saturday at 7 p.m., Fremont Studios is hosting a comedy show from some of Seattle's finest comedians: Jubal Flagg and Kane Holloway, to name a few. Ticket information here.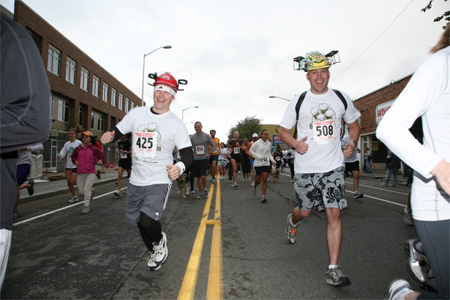 Brew HA-HA 5k: No better way to deal with a hangover from the night before than strap on your running shoes — just remember to hydrate. The run gets underway on Sunday at 10 a.m. at Solstice Plaza near the intersection of N. 34th Street and Fremont Ave N. Details here.
Street Scramble: If you're not up for the run, you can "discover the mysteries of the Center of the Universe" with the Street Scramble contest on Sunday at 10:30 a.m. From a list of 30 Fremont locations, see how many you can visit on foot in 90 minutes. Ticket information here.
And by the way, the Fremont Chamber has crowned a "2009 King of Oktoberfest" as part of their membership drive — columnist Kirby Lindsay, who writes here on FremontUniverse as well as on her own site, FremoCentrist.