Forget confessions.  This weekend was a shopaholic's dream at the first ever Boutique Couture Warehouse Sale.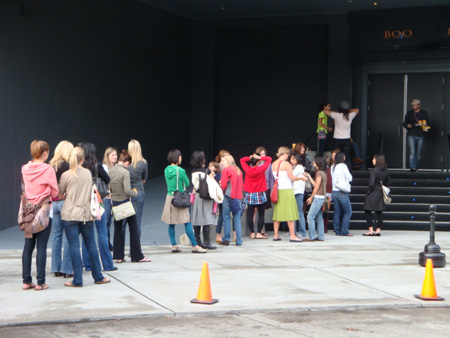 On Saturday morning, a line of eager shoppers waited for doors to open at Fremont Studios.  Buying was to begin at 10am but doors opened about a half-hour later.
27 local boutiques set up shop in the warehouse-like setting.  More than 1,300 people attended the 2-day event over the weekend.   Bargain hunters discovered deals of up to 80% on items.
Seattle designer Logan Neitzel, who is competing on the current season of Project Runway, took pictures and signed autographs for fans of the TV show.  We didn't get any spoilers as to how far he gets.  Regardless, he did say he's busy getting ready to show his spring collection in New York in September.
The next Boutique Couture Warehouse Sale will be in Seattle on December 5-6.