A mysterious art installation popped up overnight at Gasworks Park, drawing plenty of curious attention on Tuesday.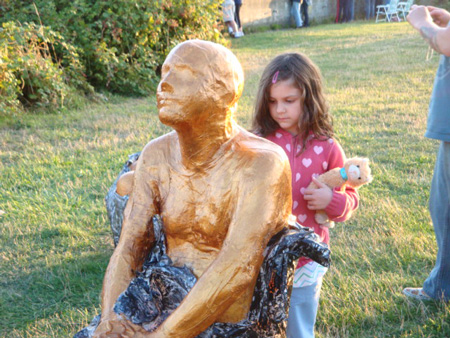 Nine gold paper mache figures were left by an unknown artist near the water sometime Monday night.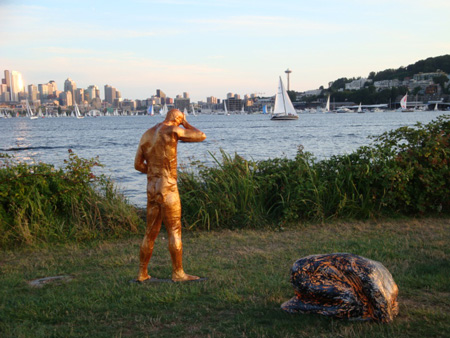 Each piece appears to be a person at various stages of emerging from a shell.  A plaque in front of one of statues reads:
Anew is gifted to the citizens of Seattle in the spirit of awakening.

Each of us has shells to break through, parameters to look past, and wills to exercise.  Arise and stand.  And then start moving.

If still here, I will remove these once the rains return.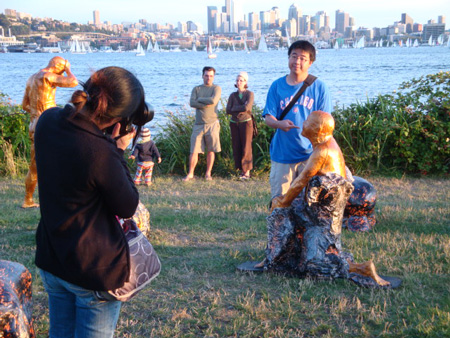 So far no one knows who left the statues but lots of people have stopped to check them out.  If you have any information behind the artwork, let us know…