For nearly 2 weeks, the galaxy has been appearing afoot at the corner of N. 36th and Evanston Ave N.  It's the result of passionate – and tireless – efforts by Project Manager and Lead Artist Jessica Randall.  She comments, "This is the real center of the universe".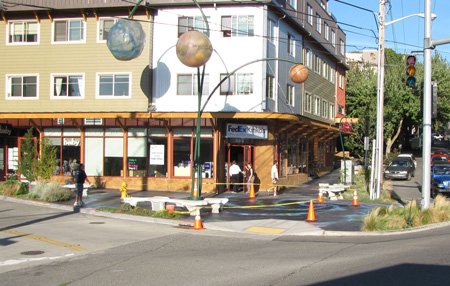 ArtSPACE has been in the works since 2005 but it it took a year just to get the permits approved.  It wasn't until the summer of 2007 that they finally got lift-off for SPACE and construction began.  Several artists have contributed to the art display, from glass planets and lighting fixtures to out-of-this-world benches.  (Photo by Kirby Lindsay.)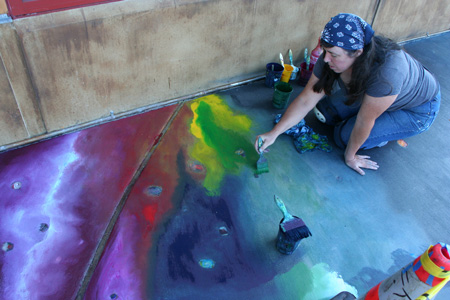 Jessica says the reaction from passers-by have been remarkably good, with people complimenting the work and expressing their thank yous.  "I must represent something people want to see more of."  She adds that hopefully there will be many more community pieces like this to come.  If all goes smoothly, the art installation should be completed by next week.