A rollover crash closed the southbound lanes of the Aurora Bridge at 9:30 p.m. on Thursday. When we arrived, medics were loading one patient into the ambulance. The accident occurred on the Fremont side, above 39th St.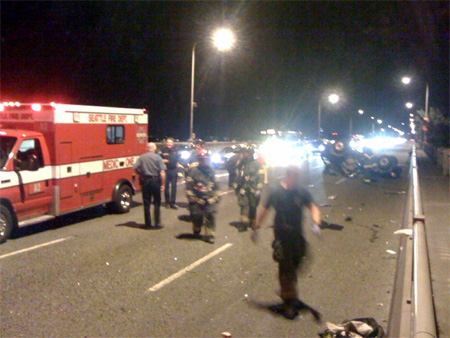 It appeared that only one vehicle was involved.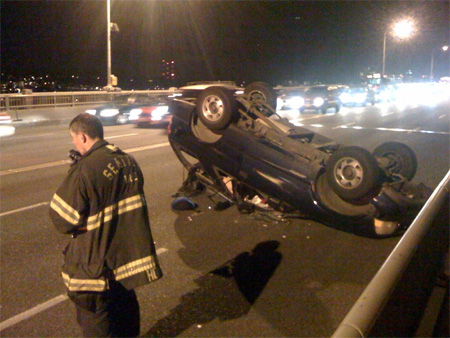 The northbound lanes had slowed to crawl. An interesting side note: We were waiting at the Fremont Bridge when a fire engine responding to the accident approached. The bridge was just beginning to close, but the operator re-opened the arms to let the engine pass through.