Under the watchful eye of the Troll this evening, the "real Jeff Lebowski," also known as "the Dude," received the Key to the Universe.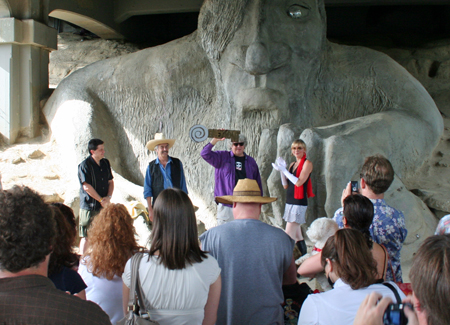 Or to put it another way, Jeff Dowd got a really big plastic key. "It's great to be back in Seattle," he told the crowd of fans.  Originally from Seattle, Dowd was the inspiration behind the movie, The Big Lebowski.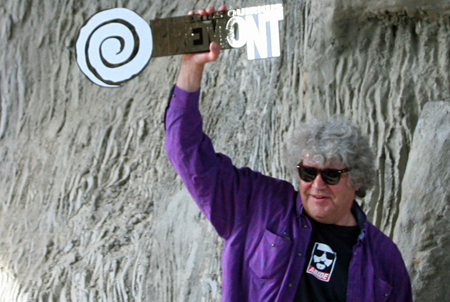 The key was awarded by Marko Tubic, president of the Fremont Chamber, and Jon Hegeman, founder of Fremont Outdoor Cinema. "The Dude's appearance in Fremont seemed like a perfect reason to start a new tradition presenting Jeff with the first 'Key to the Universe,'" the Chamber explained. "Honoring him for living large and creating an enduring cultural legend that epitomizes our larger than life neighbor motto of 'Delibertus Quirkus, freedom to be peculiar.'" Also in attendance was Nick Licata, who is running for re-election.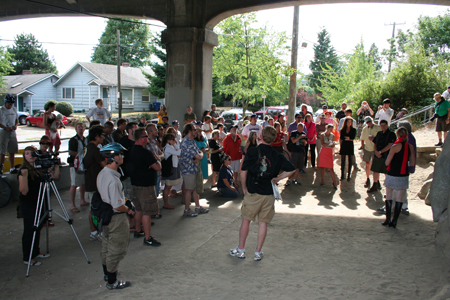 Dowd is here for Seattle's annual Lebowski Fest, which includes the showing of The Big Lebowski at Fremont Outdoor Movies tonight. Tickets are $20.