The Center for Wooden Boats, which has a thriving facility on South Lake Union, is in the planning stages to create a maritime community center next to Gas Works Park on the north end of the lake.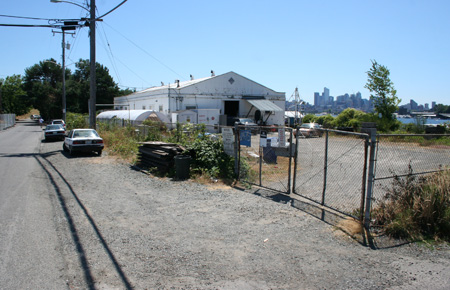 The new facility, called Northlake Wharf, would be located on this property (aerial view), just west of the Harbor Patrol and Gas Works Park. The land was once used as a fuel dock, and it has 220 feet of waterfront as well as a short stretch of the Burke-Gilman trail. "The site has lain dormant for too long," said Norma Jones, president of the Fremont Neighborhood Council, which supports the project. "The Center for Wooden Boats' plan to improve and revitalize the site is a long overdue effort to better utilize our public waterfront."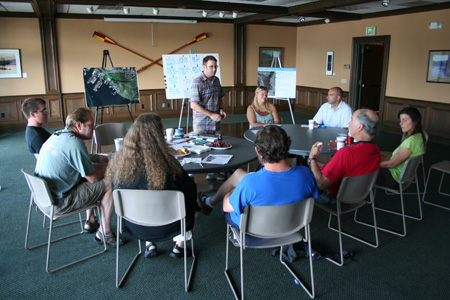 Over the weekend, the center held a public brainstorming session to gather ideas for the proposed project. Some of the suggestions included a public launch for small boats, a "floating fish and farmers market," a community shop, a water taxi, boating classes, a place for kayakers to tie up, a sustainable shipyard and "boat in concerts." Among the prevailing themes were making the facility neighborhood-friendly and inviting, as well as educational.



This is a very early "conceptual design" of the facility, which combines a community center and a maintenance facility for historic vessels with a behind-the-scenes look at the maritime industry. Jones imagines a day when "residents could buy lunch in Fremont then take a small boat for a picnic on the lake, or row to Lake Union Park and hop onto the streetcar for a day downtown."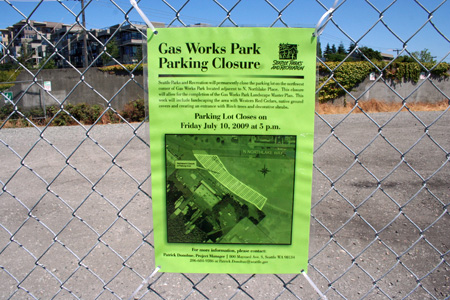 Just to the north of the property, the city closed this parking lot earlier this month with plans to convert it into a green space. Combined with the new Center for Wooden Boats facility, the hope is the redeveloped land will serve as a public extension of Gas Works Park. For more information on the project and how you can provide feedback, visit the Friends of Northlake Wharf website.