After debuting in Magnuson Park last week, Fremont Outdoor Movies held its opening night in Fremont with the movie, Edward Scissorhands.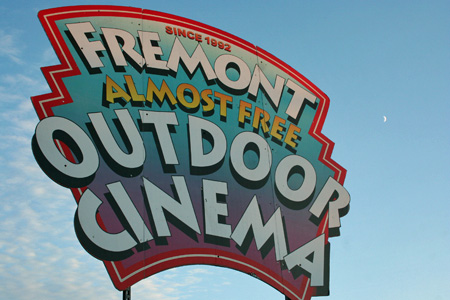 It was a beautiful, clear night for the opening event of the summer.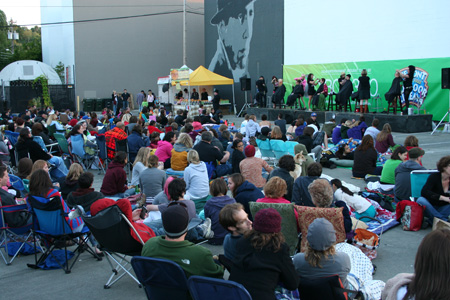 Before the movie, 7 stylists from Rudy's across different Seattle neighborhoods competed in the "Scissorhand Stylist Showdown."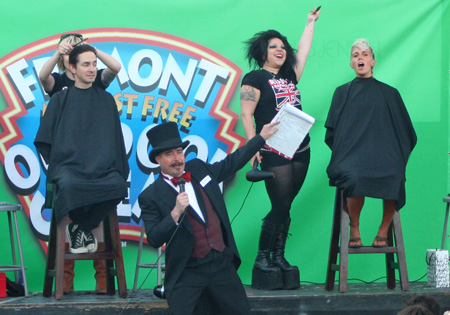 The audience judged which style stood out above the rest. The winner was Gino and Liberty (photo) from right here in Fremont.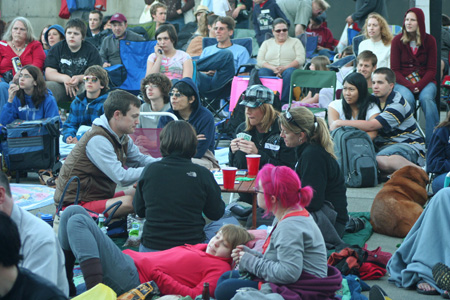 Many arrived early to stake out a good spot for the movie. People brought sleeping bags, chairs, tables and even dinner.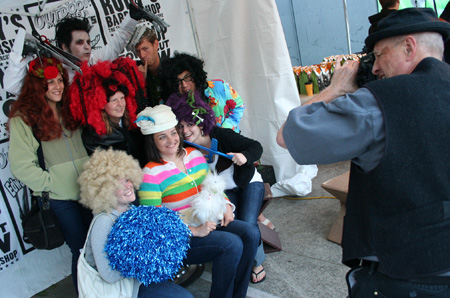 You could get your picture taken with Edward Scissorhands himself.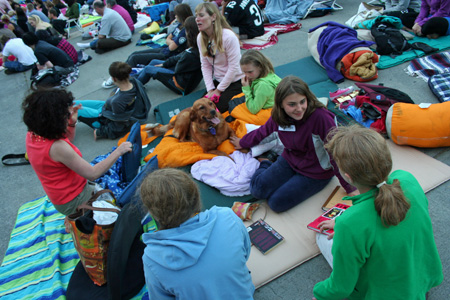 Great family fun. And next week, don't forget it's Fremont Outdoor Movies' attempt at a world record Zombie Flash Mob — and the Michael Jackson "Thriller" dance. Now that will be a party.