We had to check out the Seattle ArtCar Blowout at the Fremont Fair, and one car in particular caught everyone's eye.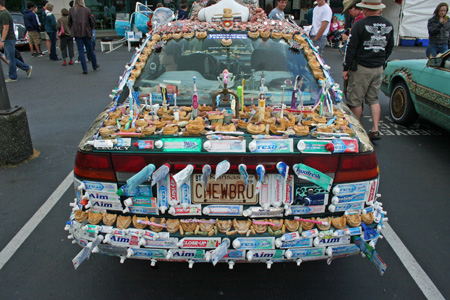 It's the "ChewBaru," a '95 Subaru owned by Rex Rosenberg.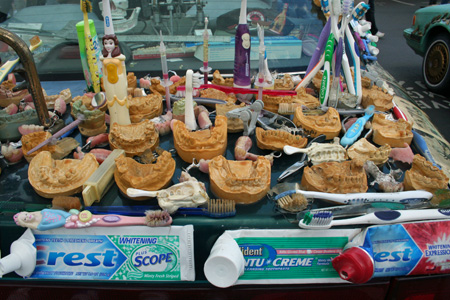 The car is covered with 70 pounds of real dentures, 70 pounds of dental impressions, dozens of used toothbrushes, a few real teeth and more gross dental stuff. The bumper sticker in the rear window says it all: "You have to be real secure to be seen in a car like this." No doubt.