Someone sprayed graffiti all over the Fremont Troll over the last few days.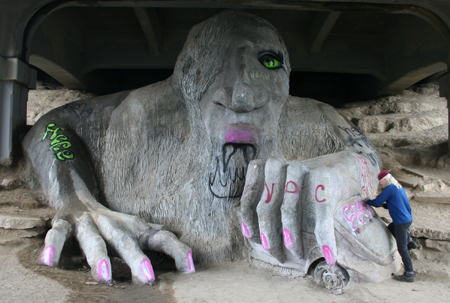 They even climbed up and painted the eye.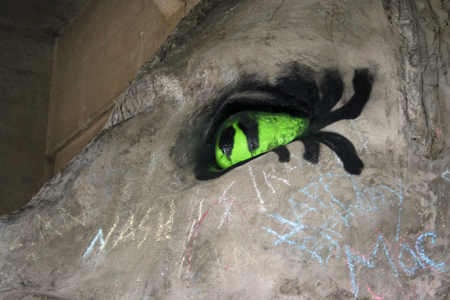 So the Fremont Arts Council mobilized today to clean it up.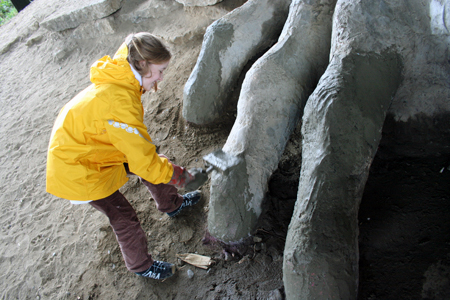 Since the paint can't be removed, volunteers applied a bonding agent followed by a fresh later of concrete over the top.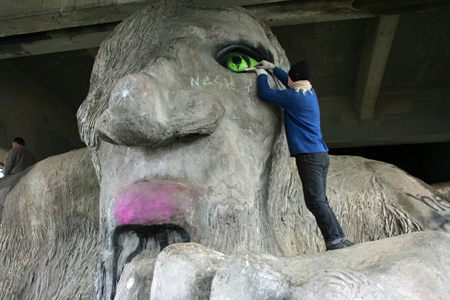 The troll is tagged every few months, but this time it was more severe. The Fremont Arts Council has a simple message for vandals: "Tagging the troll is not cool," said Barbara Luecke. "But we can help you find another art form."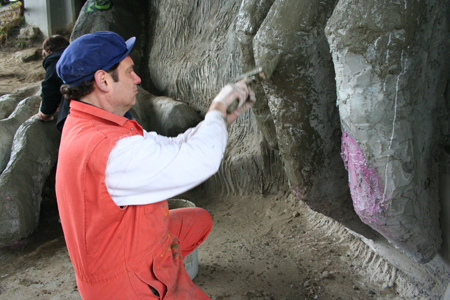 If you'd like to help finance the art council's graffiti clean up events — they also keep Fremont murals in good shape — you can donate on their website.