A few days after SDOT rolled out new parking restrictions for Fremont, parking enforcement officers are starting to make the rounds, handing out tickets.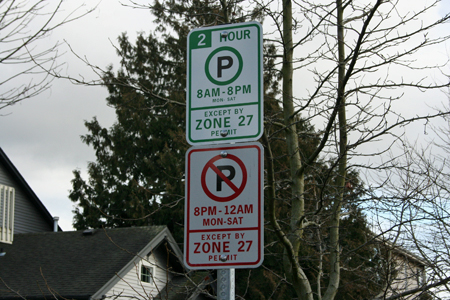 "I saw a parking enforcement officer on 35th and Troll dolling out zillions of tickets," wrote Fremont Universe reader Brooke. Adds Randy, "It looks like everybody parked on the south side of 36th Street got a ticket last night for parking without a permit in an RPZ. This despite the fact that no RPZ signs have been put up yet (at least as of this morning), and no instructions for how to get a permit have been sent to those of us who live on the street, as far as I can tell." Please let us know of any other parking issues in comments below…
Update: You can download the RPZ packet and application right here.