Updated 1:15 p.m.: The meteorologists were 24 hours late, but the snow has finally arrived. Traffic is moving smoothly along Fremont's primary routes — which are getting sanded and de-iced by transportation crews — but conditions are still slick, thanks to the very cold temperatures.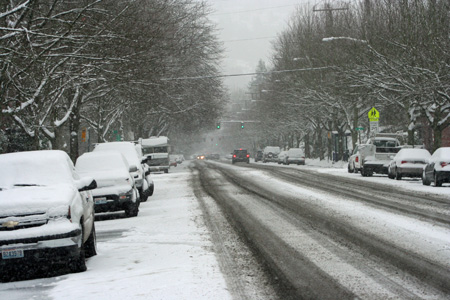 This is Fremont Ave. heading down the hill.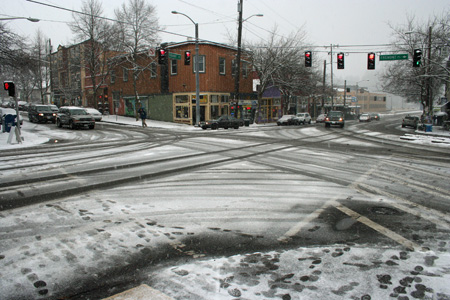 The main intersection at Fremont Ave. and 36th.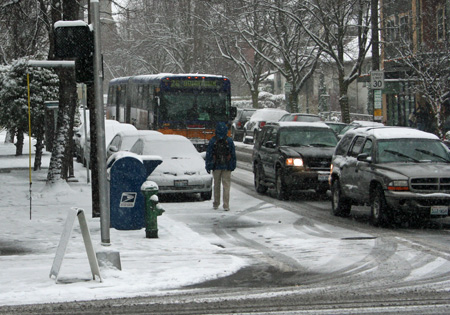 Looking up 35th from Fremont Ave. Metro buses have chained up and are still running their routes, but a little behind schedule.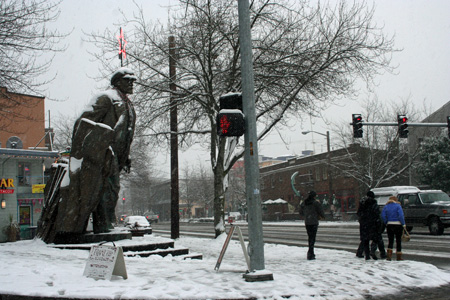 The Lenin statue covered in snow.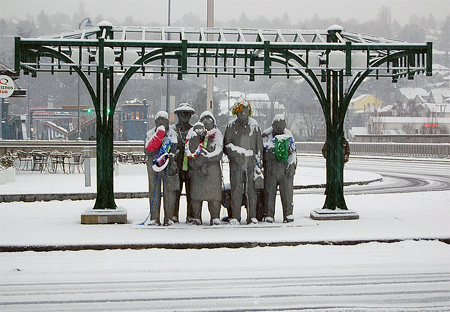 Waiting for the Interurban. (Photo by Ryan).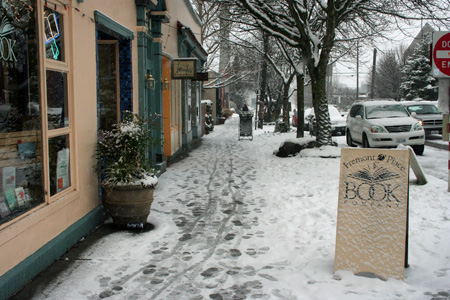 Out in front of Fremont Place books. We stopped in and talked to a few merchants today, who said business is slower today thanks to the snow. But a few locals are doing some holiday shopping. Stay safe out there!