Updated: Just returned from the annual lighting of the Lenin statue, complete with the McClure Middle School band and hot chocolate for the kids.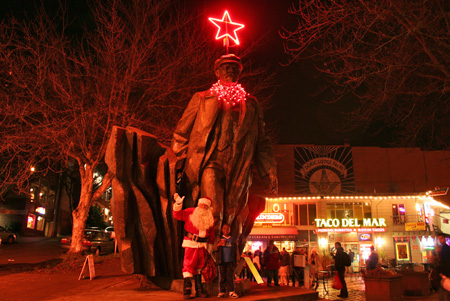 And Santa and his helper. In true Fremont fashion, Santa was handing out tangerines, not candy canes. As for Lenin, this year the lighting is a little more ominous, casting a red glow on the trees around it.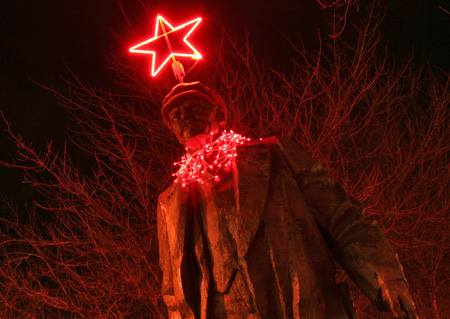 Which inspired us to go around and snap some other photos.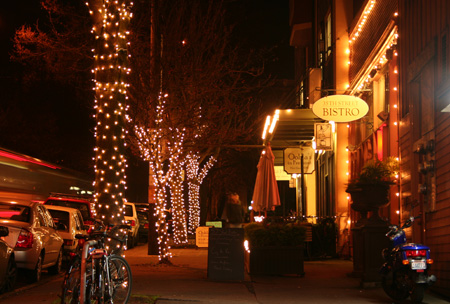 Looking up 35th St.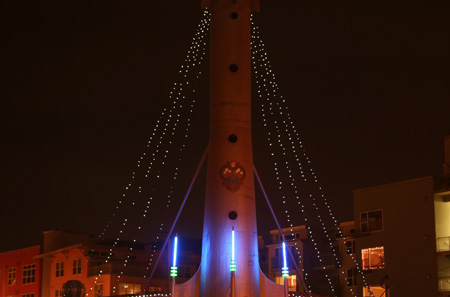 The Rocket, of course.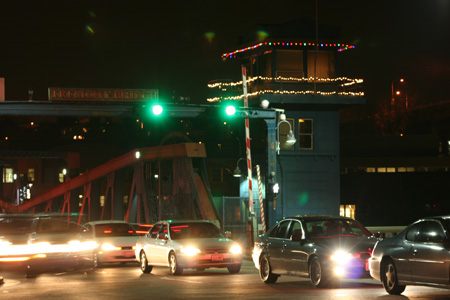 Even the Fremont Bridge is in the holiday spirit.