This Saturday afternoon, light rain is falling on the Fremont Oktoberfest.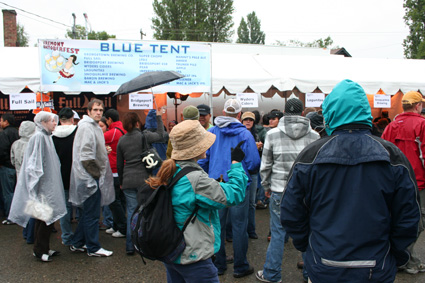 Beer drinkers came wearing their Gore-Tex, slickers and even sporting a few umbrellas. Not as big a turnout as sunnier festivals, as you might expect. But sometimes there's no better weather to drink great beer.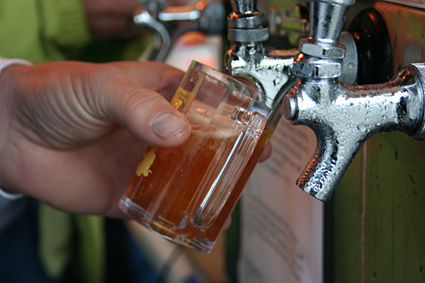 Here, the Full Sail folks serve up a cold one…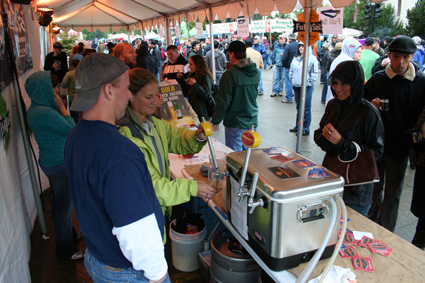 …to a very happy attendee. Also on tap, Georgetown Brewing, Hale's, Mac and Jack's, Snoqualmie, Alaskan Amber and many more.