The city's planning department has given the preliminary go-ahead for Prescott Development to build a five-story apartment building at "The Pit," the ugly empty lot that used to be home to Safeway at Stone Way and 39th.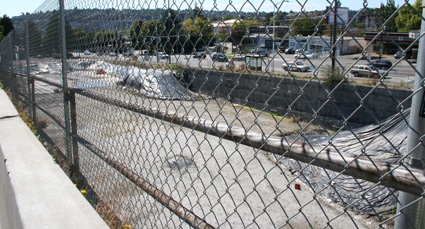 Prescott is finalizing the purchase of the land from QFC, which backed out it its plans to develop the lot over rising costs. The new development calls for 150-units of apartments, underground parking and street-level retail.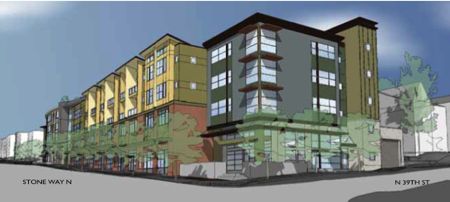 Here's an earlier sketch of the project.