A boat docked at Morrison's North Star Marine's refueling station along Westlake Ave. exploded just before noon, sending one person to the hospital and creating a dramatic chain of events that averted a much larger fire.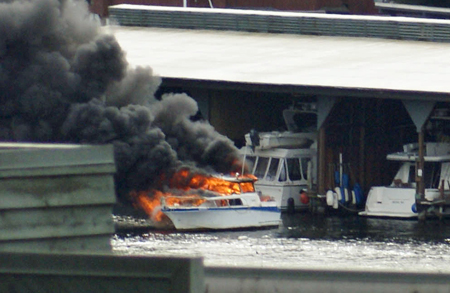 Fremont resident Warren captured the sequence on camera. Witnesses say the burning boat was cut loose from the refueling dock under the Aurora Bridge, and then it drifted southeast alongside Diamond Marina next door.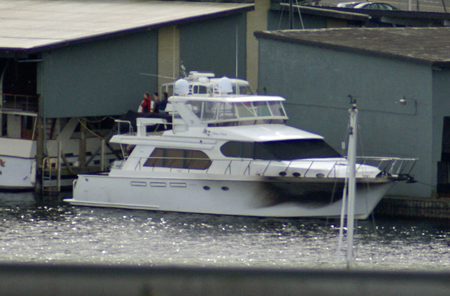 It charred the front of a large boat (above) as it drifted by, and the flames threatened to ignite the boathouse.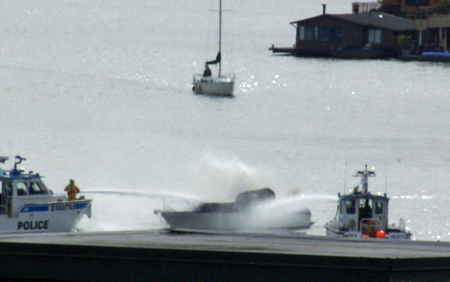 That's when witnesses say Harbor Patrol pulled it into the middle of the Ship Canal and extinguished the flames.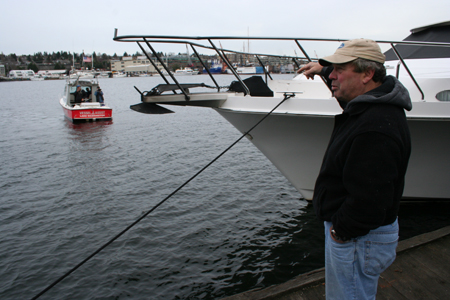 Craig Edwards, whose boat is moored at the Diamond Marina, praised the Harbor Patrol for their quick response, averting what may have been a devastating marina fire. One person was taken to Harborview Medical Center and another sustained minor injuries.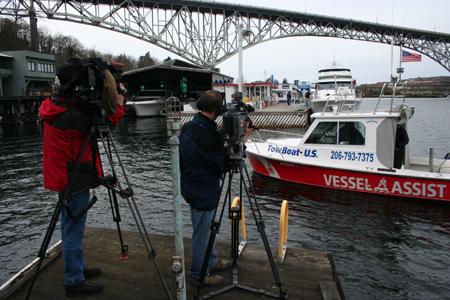 TV crews videotaping Morrison's North Star Marine's refueling dock. Westlake Ave. was closed for a half hour or so during the fire response, diverting traffic to Dexter Ave. and delaying traffic over the Fremont Bridge.
(Thanks Warren for sending us the photos!)