With elected officials and neighbors on hand, nearly two dozen supporters of the Hazel Heights P-Patch at 42nd and NW Baker broke ground today.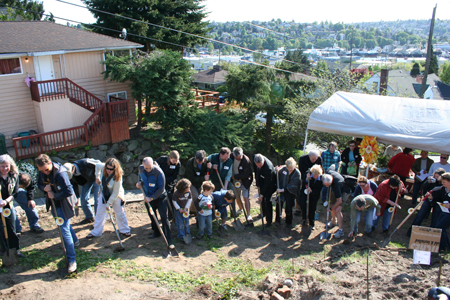 State Senator Jeanne Kohl-Welles, King County Councilmember Larry Phillips, Seattle City Council President Richard Conlin, and City Councilmember Jean Godden all said a few words to the group.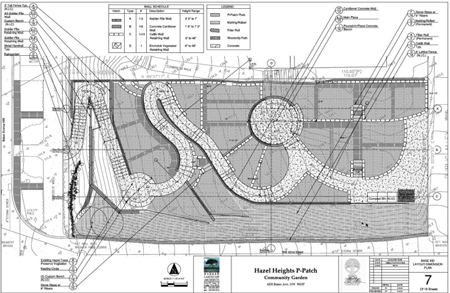 The hilly terrain will be home to 19 new P-Patch plots in about four months, with a winding path that leads through the middle of it. (Shown above) Thanks to a grant from King County, Hazel Heights will have an 8,000 gallon cistern on-site that will harvest water from the downspouts of two nearby homes. One of the plots of land, as well as fruit trees on the property will provide fresh produce to local food banks. Money is still needed to buy topsoil, plants and tools. Tax-deductible donations made out to the P-Patch Trust can be sent care of the Hazel Heights Steering Committee, 4231 Baker Ave. NW, Seattle WA 98107; the Trust will match all donations up to $10,000.